Menu
The Reitbauer family
wishes you bon appétit!
A day at Meierei:
relaxation with all senses.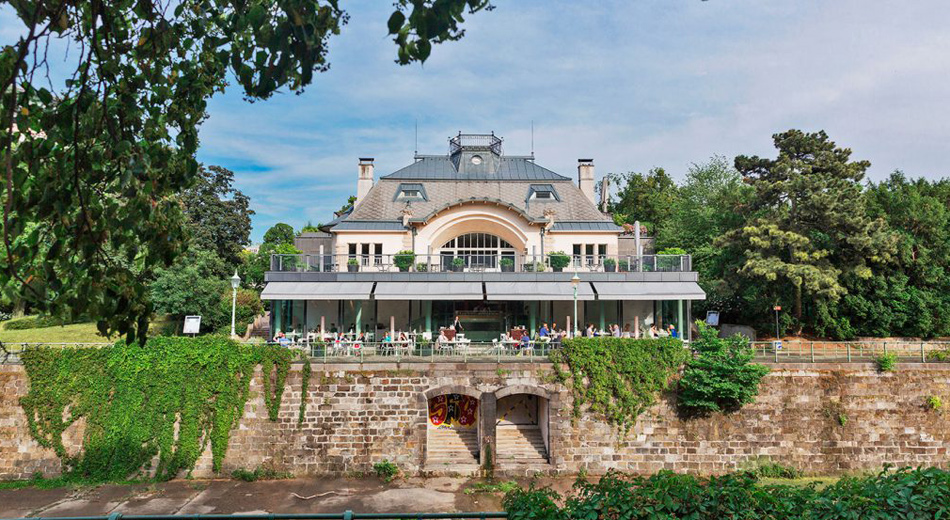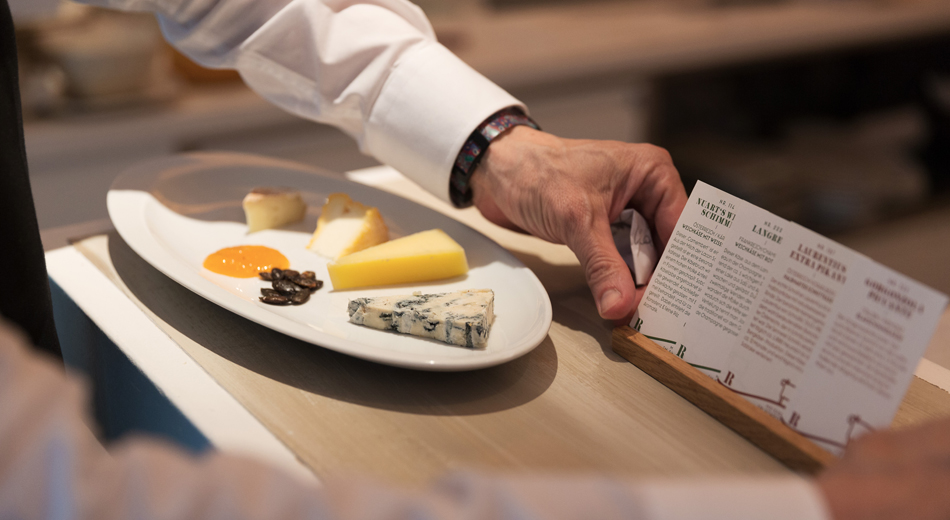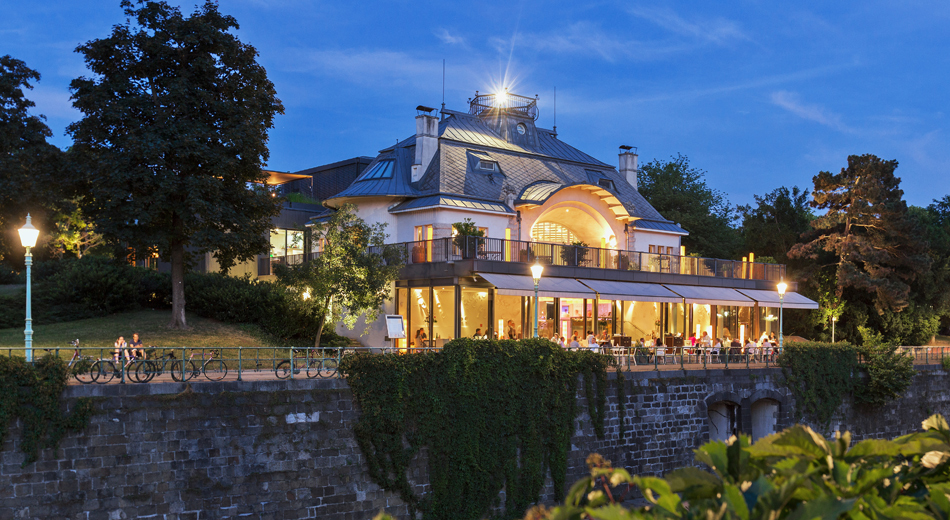 A secret garden
In the middle of Stadtpark, well hidden on the roof of Steirereck, grow more than 120 of the most unusual culinary herbs from all over the world.
Alpine Sorrel
Alpine Sorrel is common in the Arctic Tundra where it provides an important source of vitamin C to the people living there. In more southerly regions it tends to grow in mountainous regions that provide the cold, wet climate it requires. Its fleshy leaves are kidney shaped and reddish in colour with a fresh, sour taste. From the Steirereck Garden.
Sedum
A member of a large genus of northern hemispheric succulents its leaves have a sightly sour taste remininiscent of cucumber.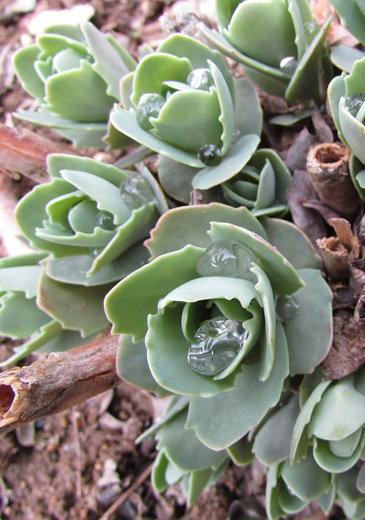 Orange Gem Marigold
A member of the 'tagetes' family and native to the Americas, very few varieties of marigold are actually edible. The 'orange gem' has small flowers with five petals and a fern-like foliage that can be used as to make a herbal tea. The flowers have a citrus-tarragon flavour and a pungent lemony scent.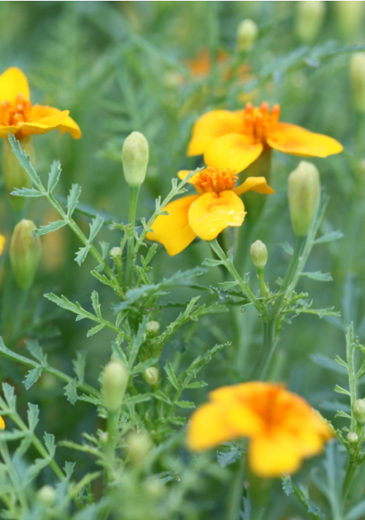 Argentinian verbena
A close relative of lemon balm this robust, fast-growing plant has slender leaves that have a sweet, spearmint like flavour. Its high levels of essential oil make it an excellent tea plant whether fresh or dried.
Oxalis gigantea
This perennials succolent plants, originally from chile have swelled, crisp, tangy–sour leaf stalks.
Pepperwort
Also known as Pepperweed or Dittany this member of the mustard and cabbage family can grow up to 2 metres in height. The long, slender leaves have a peppery, slightly bitter taste reminiscent of horsradish. Indeed the roots can be used similarly to horseradish. Pepperwort grows wild throughout Europe, Asia and northern America although its use as a herb is all but forgotten. From the Steirereck garden.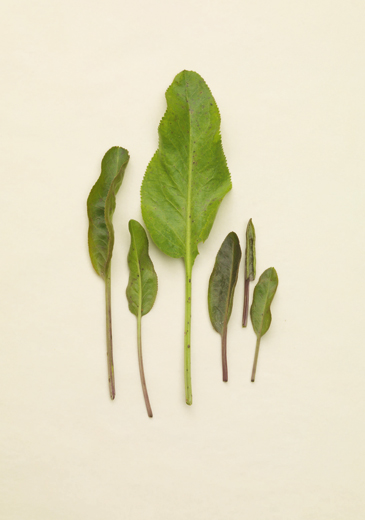 Sea Purslane
A succulent plant growing in coastal dunes and marshes in the Northern Hemisphere it is often completely submerged at high tide. Its small grey-green leaves are naturally salty and have a pleasant crunchy texture. From the Steirereck Garden.
White-leaved Savory
This herb is originally from the eastern Mediteranean and grows wild in Israel where it is dried and used to make tea. The delicate silver-green leaves and white flowers have an aroma of mint and oregano, and as well as its culinary uses can also be used to treat colds and skin complaints.
Pericon
Originally from Guatemala this herb was used by the Aztecs for religious rites. It maintained its popularity in Central America for making tea and is used commonly in southern parts of the USA for cooking. The aroma is reminiscent of woodruff and aniseed, although the strongest comparison is with tarragon. The leaves are thicker and more fleshy than tarragon however and the flavour more intense. Gathered from the Steirereck garden.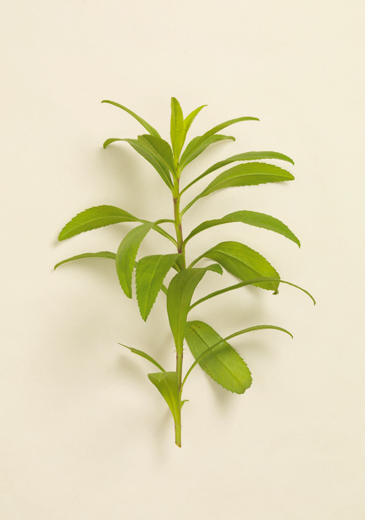 Chickweed
Chickweed is an annual plant native to Europe but grows extensively throughout the Northern Hemisphere in gardens, fields, and disturbed grounds. Once chickweed has taken root control is difficult due to the heavy seed sets and the plant is very competitive with small grains such as barley. The long slender stems and small, delicate leaves can be eaten raw or cooked and has a distinctive grassy, sweet corn flavour. The plant has medicinal uses, herbalists mainly prescribe it for skin diseases, and also for bronchitis, rheumatic pains, arthritis and period pain.
Wild Bergamot
A wildflower in the mint family wild bergamot or bee balm is widespread and abundant as a native plant in much of North America. It has summer-blooming, nectar rich edible white flowers and has been used as a medicinal plant by the Native Americans for centuries. Bee balm is still used today as the natural source of the antiseptic thymol, the primary active ingredient in modern commercial mouthwash formulas.
Fringed Rue
This, mostly forgotten, herb has an uniquely sweet and soapy aroma with hints of coconut and passionfruit. Originally from the mediterranean region, it was favoured by the Romans who used it equally for seasoning and as a medicinal herb. It's aroma is so intense that only a few small leaves are enough to flavour a litre of milk. From the Steirereck garden.
Mushroom Plant
Originally from Papau New Guinea this hardy, bushy plant produces an abundance of fleshy, shiny, dark green leaves with an intense mushroom flavour. They can be used raw in salads or can be added to cooked dishes to provide a delicate mushroom taste. From the Steirereck garden.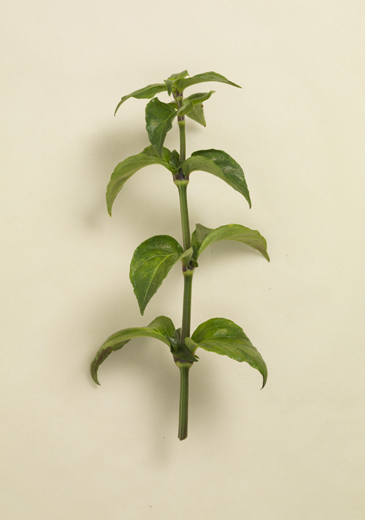 Lemon Savory
A variety of winter savory this hardy perennial herb has a lemon aroma close to that of lemon thyme. However, the typical spicy note of savory means it is also occasionaly used in place of pepper as a seasoning.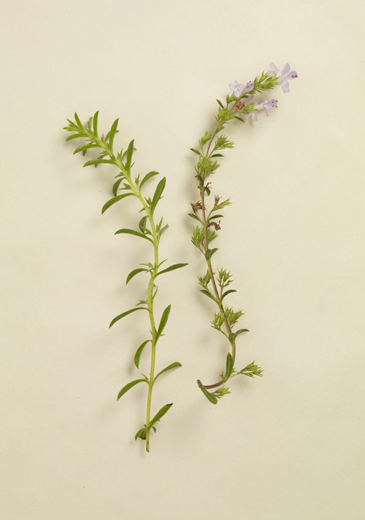 Lord
of the bees
The terroir discussion is moving away from wine. Now it´s honey reflecting the lands where the bees are busy: Styrian honey from beekeeper Johannes Gruber where vintages are compared from year to year. A look at landscapes in jars of residual sugar levels made by 16 million feelers.